Santa's Helpers
Several people are needed to assist with giftwrapping at Gateway Mall. The biggest fundraiser for the band is the annual gift wrap station at Gateway the weekend after Thanksgiving until December 24th. Duties include coordinating volunteers, staffing 2-3 hour shifts and supervising band members as they wrap gifts.
******Students will receive service hours for volunteering!!!***************
Note this is a fundraiser that has the potential of purchasing two tubas for our band. #savethetubas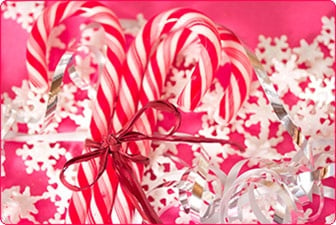 Week 3–December 10-December 16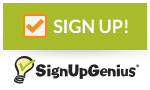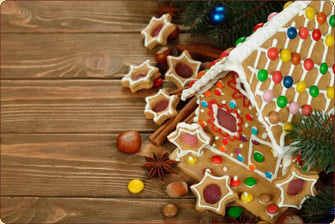 Week 4–December 17-December 24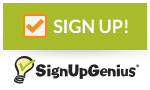 ---
Play with Plumes
Several people are needed to assist with the marching band uniforms. You will have direct contact with the students. Duties include helping students retrieve their uniforms before games and competitions, helping put up hair, shining shoes, putting plumes in hats just prior to a performance, and then helping students correctly hang their uniforms and put them away after a performance. Please arrive at the  student report time, which is typically about 1.5-2 hours before each performance. Please check the itinerary Mr. Thorpe sends out for the exact report time."
---
Master Hauler
Interested in pulling the utility trailer on Wednesday mornings during marching band season. Time commitment is approximately 7 AM – 7:30 AM.
---
                                                           Fun with Flags
Several people are needed to assist the Color Guard during fall
and winter Guard. Duties include preparing for marching band performances by organizing costumes, assisting with flags, makeup and hair.
---
Band Roadies
Several people are needed to assist with the "Pit Crew". The pit instruments are the stationary percussion instruments played by the sideline during half-time game performances and competitions. Pit Crew members assist the marching band before and after performances and games. Duties include loading the trailer, unloading again at the field for performance, helping students move the instrument and other equipment on and off the field, and loading the equipment back into the trailer and unloading at the school.
Note that the Pit Crew will be needed prior to half-time at football games and will miss a portion of the third quarter.
---
Water, Water, Everywhere
A minimum of two (2) people are needed to assist with water duties at games and competitions. Duties include filling water coolers or providing bottled water to students during football games and out-of-town competitions.
---
Band Wranglers
Five (5) people are needed to sit in with the 9th grade band and keep them company during half-time to ensure safety and encourage positive behavior from our newest band members.
---
Put the FUN in Fundraising
Several people are needed to assist with fundraising. The band holds various fundraisers throughout the year including the sale of Marcus Theater tickets, coffee from the Mill, Baker's Chocolates during the holidays, restaurant nights, and others. Duties would include organizing one of these fundraisers, working with the Communications Director to create printed materials/announcements for the fundraiser (if necessary) ordering products, collecting money and distributing products.
---
Sweet Celeb
rations
Several people are needed to assist with the Spring Band Dessert Reception. The band holds a year-end celebration to honor all band, ensembles and color guard members in May. Duties include setting up and cleaning up for the reception.
---
New & Incoming Freshman Night
East High School will hold an Information Night for students and parents of current eighth grade students and new students in or around March or April. Band staff will go through the schedule and calendar for the upcoming marching band season, discuss rehearsals and what to expect during the marching season. Instructional materials will be on display and booster members will be available to answer questions. Duties include answering questionings and assisting parents and students to the appropriate classrooms.
---
Hanging with the Band at Band Camp
Several people are needed to assist during Band Camp in late July and early August. One (1) parent per shift (9:00-Noon, 1:00 p.m.-4:00 p.m. and 6:00 p.m.-8:30 p.m.) is needed to be on hand in case of an injury, heat illness, etc. You do not have to have a medical background to help out. Those volunteering for the morning shift are asked to bring a 5-pound bag of ice. You are welcome to bring your lawn chair, a book and hang with the band
---
Band Exhibition Tailgate & Performance

Several volunteers to help with the Tailgate Party on prior to the Band exhibition performance. Duties include help with set-up/tear down, serving food, stocking supplies, assisting the
Grillers, and manning the sales tables (taking order forms at the t-shirt/hat table, taking money for pompoms, raffle tickets and DVDs, and assisting with the gently used clothing sales table).
---
Party in the Parking Lot
Several people are needed to assist with tailgate parties. Duties include setting up and cleaning up the pre-game gathering before a chosen home football game, purchasing supplies and food or seeking donations for the same.
---
Picture Day
Several people are needed to assist with the Picture Day Saturday, August 19 from 8:30 AM – 12:30 PM. Duties include assisting students with their uniforms, escorting students to and from the staging area, and taking picture orders and payments.
On online Order form will be made available soon on our website for photos, buttons, and other mementos. Just some of the NEW items being offered this year include memory mates, magnets, keychains, along with individual, section, band, and senior prints.
Location will be in the main gym. Complete reporting and times per section will be made available next week.
---
Booster Blitz
Several people are needed to assist with the Booster Blitz Thursday, August 24 from 5:30 – 7:30 PM. Duties include setting up the Booster booth during the event, manning the booth, and cleaning up. This year we will be selling pop, water, flavored popcorn, and having a bake sale.
---
A Needle Pulling Thread
Several people are needed during band camp in late July-early August to assist with sewing, including sewing buttons, hand stitching hems, repairing and altering the uniforms.
---
Tool Talents
Several people are needed to assist the Marching Band with props. Duties include building props for performances and competitions.
---
Band Groupies
Several people are needed to travel with the band as chaperones. Duties include riding with the band on the bus to games and competitions, including the Harvest of Harmony Parade in October. Parents can be assigned to their child's bus or another bus if preferred.
A minimum of two (2) parents are need to ride each bus.
Note: The Harvest of Harmony Parade takes place in Grand Island and is an all-day event.
---
Welcome to the Band
Assisting with 8th Grade Night October 6, 2017. 8th graders are invited to perform with the band for the Star-Spangled Banner at a home football game and then play with the band in the stands during the game. Duties include distributing treats and water and welcoming the 8th graders to the band.
VENDOR AND CRAFT FAIR VOLUNTEERS
We are excited to announce that we will be holding a vendor and craft fair on Sunday, November 19th from 10:00 a.m.-2:00 p.m. in the Cafeteria. The fair will be a fundraiser for the #savethetubas campaign. What a perfect time to get your holiday shopping done in one place while supporting the band!!
We will have vendors from many popular companies including Lipsense, Pampered Chef, Thirty-One, Scentsy, Tastefully Simple, LuLaRoe, and many others, as well as several craft booths–crocheted items, home décor, wood signs, bath and skin care products, handmade jewelry, clothing and many, many more! We will also have a soup feed and a raffle during the Fair.
We are looking for student and adult volunteers during the Vendor and Craft Fair. We will have several shifts available between 7:00 a.m. and 2:00 p.m. including:
*Set up and tear down help with vendor booths and/or soup feed
*Runners/vendor assistants/"customer service"
*Gift wrappers (practice for the upcoming Gift Wrapping at the Mall!)
*Soup server
**Students can receive service hours for volunteering!
---
DONATIONS FOR VENDOR FAIR SOUP FEED
During the Vendor and Craft Show on November 19th, we will be holding a soup feed from 12:00 p.m. until 2:00 p.m. in the Cafeteria.
We are in need of volunteers to help make traditional chicken noodle soup and traditional chili for the event. We will also need donations of soup bowls, spoons, crackers, lemonade and iced tea mix and bar desserts.
---
Thank you for your help!